Shopping Cart
Your Cart is Empty
There was an error with PayPal
Click here to try again
Thank you for your business!
You should be receiving an order confirmation from Paypal shortly.
Exit Shopping Cart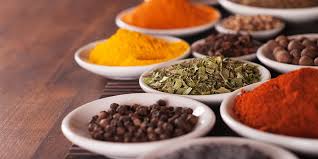 Onze leverancier voor de kruiden, specerijen, zouten, pepers en theekruiden is een klein familiebedrijf dat al meer dan 50 jaar bestaat en gelegen is te Lennik, in Vlaams Brabant.
De "Kruiden Miaguy" biedt u een breed assortiment kruiden en specerijen komende uit alle werelddelen, van 100% natuurlijke productie.
Al onze mengelingen worden artisanaal en huisbereid, zonder bindmiddelen, bewaarmiddelen, smaakversterkers, dierlijke extracten of andere chemische en industriële producten. Enkel wat de aarde produceert wordt opgenomen in ons assortiment.
Onze mengelingen bevatten enkel kruiden en specerijen, soms een snuifje zout en heel af en toe wat suiker, als dit de smaak ten goede komt of omdat het carameliseren van het gerecht het verreist.
Ons assortiment is uiteraard ook glutenvrij.
/